Scott Credit Union Online
New look, same great service, easier to use.
Welcome to the new scu.org website. An easy to navigate SCU online experience is important for our members, and this new site allows you to access all the information and tools you need quickly.
Upgraded user experience
Simple, intuitive navigation
Faster loading speed
While much of the site looks different, many key features you use frequently have stayed the same, including:
The site address is still scu.org, so all your banking bookmarks will still work
The Member Login button to access online banking remains in the upper right-hand corner of your browser screen
A Navigation Bar across the top of the page and quick access buttons for commonly used features makes finding what you need a breeze
Here are a few commonly asked questions. If you have any additional questions, please contact our team so we can provide you with answers and add your question to this page.
Why are you updating the site?
SCU.org is a key hub of information for our members and prospective members. Our goal is to provide a user-friendly experience where you can easily find the information you need whenever you need it. Any time, day or night, weekend or weekday, you can find resources and answers with this new and improved SCU online website.
Not only does this site refresh provide simpler navigation, but the advanced technology also allows you to get to the information faster.
What will stay the same?
The Member Login button to online banking will be in the same right-hand corner.
Quick links like: Make a Loan Payment, Apply for a Loan and the Search Bar will also remain at the top.
Notifications on upcoming closures or other key information will be displayed across the top banner.
The navigation bar will remain across the top of every page.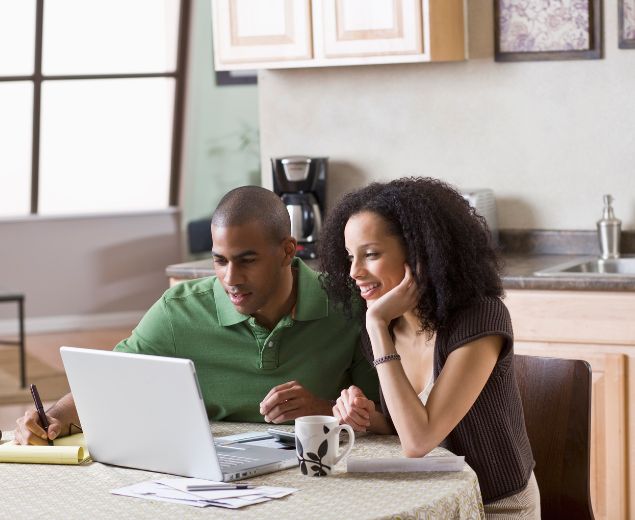 What are the key differences?
In addition to the visual and color updates, the substantial changes include:
Restructured Navigation that groups together key topics for easier search. You can navigate based on whether you're searching for personal or business banking solutions.

You can also use the "I want to…" feature to go straight to the solution you need, such as purchasing or refinancing a home or applying for a credit card.

Consolidated Information allows you to find more information on one page without having to wade through information that may not address your needs.

This is achieved by using expandable menus and links for you to read more about a subject, such as membership eligibility specific to certain employers or membership organizations.

Interactive Maps that make finding a nearby SCU location or ATM simpler than ever.
In the new map feature and city-based location pages, you can view a map with all SCU locations and choose your branch or ATM or visit the location page to see all location features, services, hours, address, and phone. This maps feature also helps you find nearby locations based on your location. In just 2-3 clicks, both desktop and mobile users can find SCU, wherever you are.
Streamlined Access to "How to" videos to make finding those videos easier and more intuitive. You can quickly and easily walk through tasks in your own time and at your own pace. Topics include:

Online Banking Basics – Changing your Password, Setting up Preferences, Making and Canceling transfers, etc.
How to Pay Your SCU Loan
Setting up Bill Pay & And More
Where can I access Online Banking?
Click the Member Login button on the top right corner. This will be presented on every page.
Where can I find Mobile Banking information?
View features of our mobile app by scrolling down on the home page.
Additionally, you can visit our Mobile Banking page to learn more about downloading the app.
How do I make a Loan Payment?
Log into SCU Online Banking and transfer from your checking or savings account to your loan to make your payment. (Did you know you can also do this through the SCU Online Banking Mobile App?)
At your local branch.
Call our Member Contact Center at (800) 888-4728.
Learn more about each of these options and watch helpful videos to set up your loan payments on our Online Services page.