Scott Credit Union Loan Options
Get the cash you need at the best rates, with the service and convenience you deserve.
SCU is With You for Every Financial Milestone

A
credit union loan
can be a quick, affordable way to get the cash you need for whatever is next for you. Let us help you fund college, buy a home or a car, refinance your mortgage, get a credit card with low interest rates, and more. SCU is with you through it all, and we can help you fund it all.
Learn more about how credit union loan rates compare to conventional bank loan rates, then find the loan below that's right for you.
Explore our loan options, and reach out today to begin your application. With SCU, getting your next loan is as easy as: 1, 2, 3…
Loans and Services We Offer
Whether you need to purchase gifts, decorations, or pay for travel expenses, don't let the financial stress of the season steal your holiday cheer. Instead, stay merry and bright with a holiday loan from Scott Credit Union.
SCU Holiday Loans Features:
Holiday Loans are available November 1, 2023 through January 31, 2024 so apply now!
Disclosure: *APR=Annual Percentage Rate. Rates are based on the applicant's credit history. Loan example: The monthly payment on a $5,000 loan without 60-day deferred payments at 9.50% APR for 36 months would be $161.40. Holiday loans may not be used to pay off any other Scott Credit Union loans. **Interest will accrue during 60-day no payment period.
Whether you're in the market for a family car or you're ready to find that RV, motorcycle, boat, or other type of vehicle, we offer low rate auto loans, plus great rates on other loans, with the quick approval and flexible terms you need to feel confident about your financing.
Apply in person at your local Scott Credit Union branch, or from one of the many local car dealerships that off Scott Credit Union financing. Learn more by clicking the button below.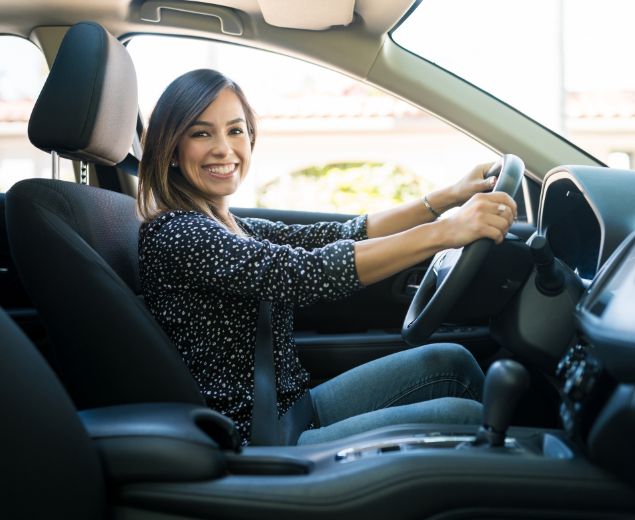 Get a personal credit union loan to consolidate debt, manage emergency expenses, fund holiday or back to school purchases, and more. We'll match you with the right loan and the right interest rates and terms to help you stay on track with your financial plan.
Apply for personal loans and learn more about current loan rates, special offers, and repayment terms by clicking the button below.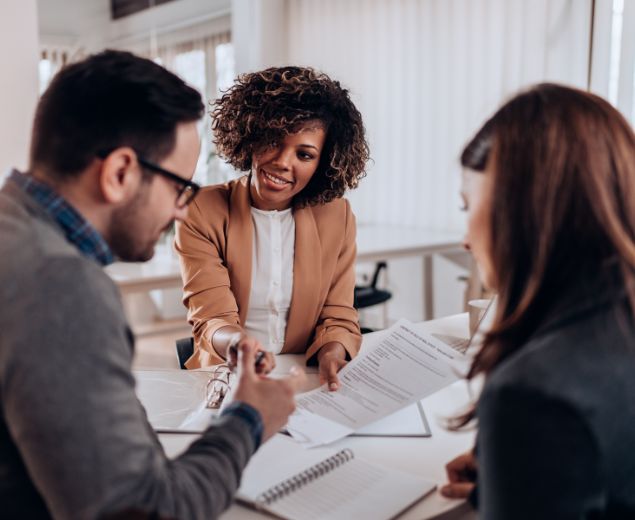 Scott Credit Union Credit Cards
You might not normally think of credit cards as loans, but in essence, they're a method of taking out recurring short-term loans with a pre-approved maximum loan limit. Scott Credit Union credit cards can be a helpful way to build credit, maximize purchasing power, and enjoy fixed low interest rates and no annual fees.
Choose your credit card today, and start earning rewards with a card that's right for you:
Scott Credit Union offers educational credit union loan options in partnership with Sallie Mae®. Visit the Sallie Mae website for information about student loan options for undergraduate or graduate higher education.
Home Equity Line of Credit (HELOC)
HELOCs are a revolving line of credit you access whenever you need additional funds. These lines of credit are great for people who don't plan to spend all of the loan proceeds at once, but are planning for current and future needs. Common uses for HELOCs include home improvements, debt consolidation, or major purchases. This lets you have the flexibility to borrow only what you need, when you need it.
Features of our Home Equity Line of Credit:
Note: The rate on an SCU HELOC is subject to change monthly based on the Wall Street Journal Prime Rate.
Think of Scott Credit Union first when it comes to home loans. Our team of professional loan advisors will work with you to take the stress out of the mortgage process, whether buying or refinancing your existing loan.
Explore what the SCU full service mortgage department can do to help you qualify for your next:
Learn more about what our mortgage team can do for you, from zero down payment options to fixed rate loans, and more. Click the button below to choose your credit union loan product and contact the Mortgage Loan Originator who can help you experience a quick, stress-free mortgage application process.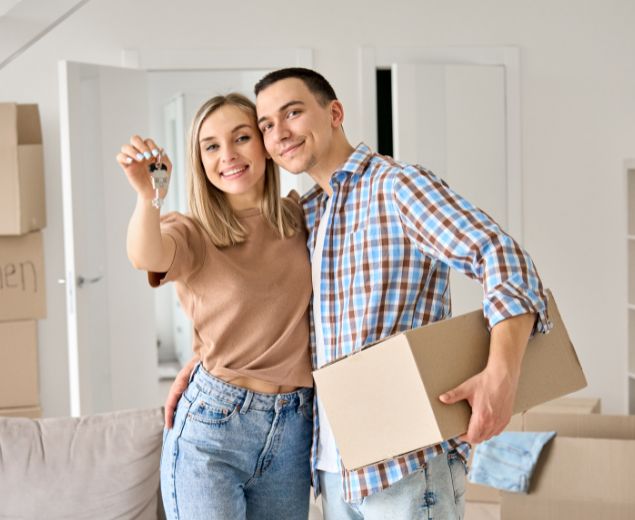 Does your family have a safety net if the unexpected hits? Insuring your loan balance or loan payments against death, disability, or involuntary unemployment could help protect your finances.
Debt protection plans could cancel your loan balance or payments up to the contract maximums. Life Plus adds protection for life events such as accidental dismemberment, terminal illness, hospitalization, family medical leave, and the loss of life of a non-protected dependent. Protect your loan balance or loan payments today so your family can worry a little bit less about tomorrow.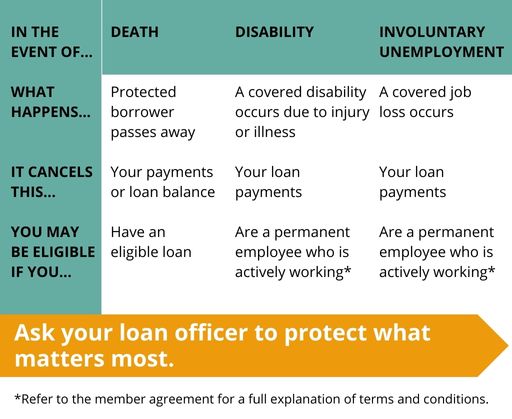 Disclosure: Your purchase of debt protection is optional and will not affect your application for credit or the terms of any credit agreement required to obtain a loan. Certain eligibility requirements, conditions, and exclusions may apply. Please contact your loan representative, or refer to the Member Agreement for a full explanation of the terms of debt protection. You may cancel the protection at any time. If you cancel protection within 30 days you will receive a full refund of any fee paid.
Government Shutdown Loans
Scott Credit Union is there to help to our members who will not be paid due to a shutdown of the U.S. government. Please note, this loan is only available during times of a U.S. government shutdown.
Members will need to have had their government payroll directly deposited into a Scott Credit Union account or provide a current paystub***.
To apply stop by any of the Scott Credit Union branches or call us at (618) 345-1000.
*The maximum loan amount will be equivalent to that of the last (two-week) net pay within 30 days prior to the request.**The rate is 0% APR. For example, if $1,000 is borrowed and the rate is 0% APR for 6 months, the monthly payment would be $166.67. Other restrictions may apply. Contact us for details. ***Paystub must have been issued within the previous 30 days.
Make Scott Credit Union Loan Payments
Pay your SCU loan using one of our convenient payment options. Click each section to learn more:
The Credit Union Loan Solutions
FOR ALL OF LIFE'S MILESTONES
Contact the SCU consumer lending team or mortgage lending team to discuss your needs and get one-on-one help finding the credit union loan solution that is right for you. Scott Credit Union is with you, and your family, to help you continue to make smart borrowing choices and build a healthy financial future.