Scott Credit Union: Affton, MO Location
SCU is the credit union of choice for Affton residents, and our focus is on supporting local charitable organizations and schools.
Scott Credit Union: Affton, MO Location
Serving members in south St. Louis County, the Scott Credit Union Affton, MO Branch offers full-service banking with friendly customer service. Remember:
SCU employees live and work in the Affton community
, too, and we're always ready to help our neighbors find just the right financial solutions for any need.
The SCU branch location in Affton brings big-city, big-banking convenience to our member-owners with the added benefit of credit union rates, ease of joining, and in-house approvals for vehicle and home loans, business loans, credit cards, and more. Whether you're helping your child open a first savings account, shopping for a vehicle or a new home, paying for college, or planning for retirement, SCU is with you every step of the way.
In Affton, Scott Credit Union employees and members work side-by-side in community service organizations, local Affton schools, and at area events to support financial literacy and charitable causes. Giving back is important to us, and we hope you'll join SCU and share in this community service focus.
Affton Branch & ATM Locations
Our Member Contact Center and Branches are closed for all Federal Holidays. For a complete list of scheduled holidays, learn more at scu.org/locations.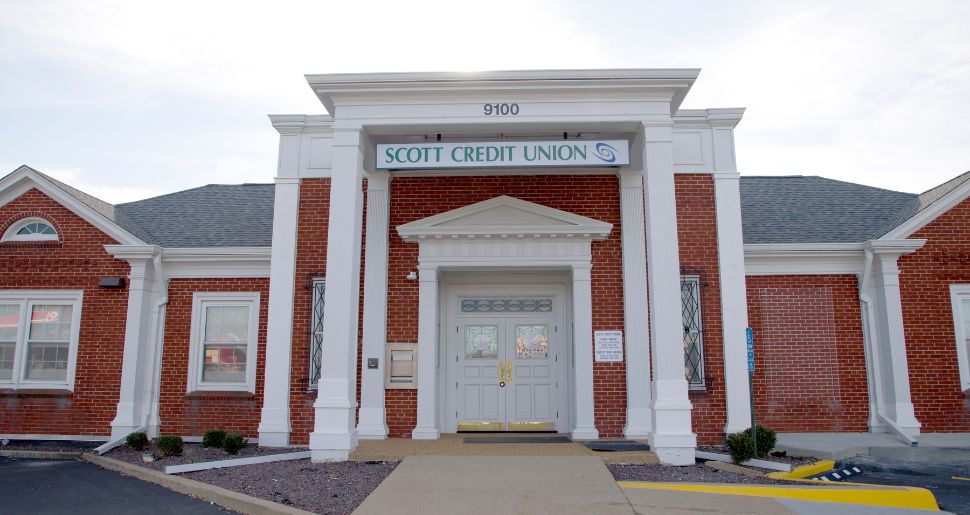 9100 Gravois Road Affton, MO, 63123
Member Contact Center: (618) 345-1000
Email: memberservice@scu.org
Still looking for an ATM near you?
FIND A CO-OP BRANCH LOCATION
Scott Credit Union Affton, MO, members can now complete SCU account transactions at thousands of participating CO-OP Shared Branch locations.