Scott Credit Union:
With You, For All Your Personal Banking Needs
Establish your SCU login and discover the benefits and convenience of banking, your way, with a Scott Credit Union membership.
Join Scott Credit Union today and access the best interest rates and terms with all our members-only personal banking services.
Scott Credit Union is with you through every stage of life, for all your financial needs.
Our youth and young adult members have access to educational resources, savings and checking solutions built to promote financial literacy, and more!
Start your child off on the right financial foot with programs built just for them.
Scott Credit Union Member Benefits
Visit the Scott Credit Union online banking portal to access your accounts, make payments, and set up automatic bill payments. The SCU portal makes it easy to manage your finances anywhere!
---
Our SCU Mobile Banking App provides a unified experience for both SCU Online and Mobile Banking. Enjoy FREE1 access to your account anytime, anywhere, 24/7, on your mobile device. View balances, see transaction history, deposit a check, pay bills, make a transfer, or find an SCU branch location – all within the app.
2. Select "Enroll Now" and follow the prompts

Watch the how-to and security videos to learn more about mobile banking and keeping your financial information secure online.

1Your mobile service provider may charge Internet access fees. Web access is needed for SCU Mobile. Check with your service provider for details on specific fees and charges for mobile internet access.
Protect your financial security when using online services:
Automatic Deposits & Payments
Direct deposit lets you avoid waiting for checks to arrive and standing in the teller line by automatically depositing your entire paycheck, retirement check, or other recurring payments directly into your Scott Credit Union checking or savings account.
Payroll deduction allows you to allocate a portion of your check to automatically make a loan payment or savings deposit. You will then receive the remainder of your check amount as you normally would. Note that military and government employees need to use Form 1199A for Direct Deposit. Please check in with us after your next pay day to make sure that we have received your deposit.
To set up direct deposit you will need the SCU routing number 281077522 as well as your MICR account number. For your security, we do not give out account information via fax or email.
If you need help locating this information please visit one of our branches, send us a secure message though SCU Online, or call our Member Contact Center at (618) 345-1000 or toll free at (800) 888-4728.
SCU Member Services & Benefits
Scott Credit Union offers a wealth of convenient services for members, including drive-up teller windows, walk-up and drive-up ATMs, wire transfers, notary services, safe deposit boxes, cashier's checks, and money orders. Stop by any of our convenient branch locations today to take advantage of these services.
Members can save on a variety of products and services like TurboTax, ID theft protection, home security, travel & entertainment and more through Love My Credit Union Rewards.
MemberLink: 24-Hour Account Information By Telephone
If you've never used MemberLink, be sure to call the SCU Member Service Center at (618) 345-1000 or 1-800-888-4728 for easy, first-time instructions.
To use MemberLink, you will need each of your account's specific ID. To find the ID number, Press 1 after selecting checking information, savings information, loan information, or transfers in the main menu. Click here to view the Memberlink menu.
To access MemberLink, dial (618) 346-LINK (346-5465) or (800)-MEM-LINK (800-636-5465).
Just follow the step-by-step instruction you hear on the phone.
You'll be able to complete these SCU transactions from the comfort of your own home with this 24-hour account access telephone banking system:
Electronic payment or deposit information (press 1)
Deposit Account information (press 2)
Loan, credit card, or mortgage information (press 3)
To make a loan, credit card, or mortgage payment (press 4)
To make a funds transfer (press 5)
Additional Options (press 6)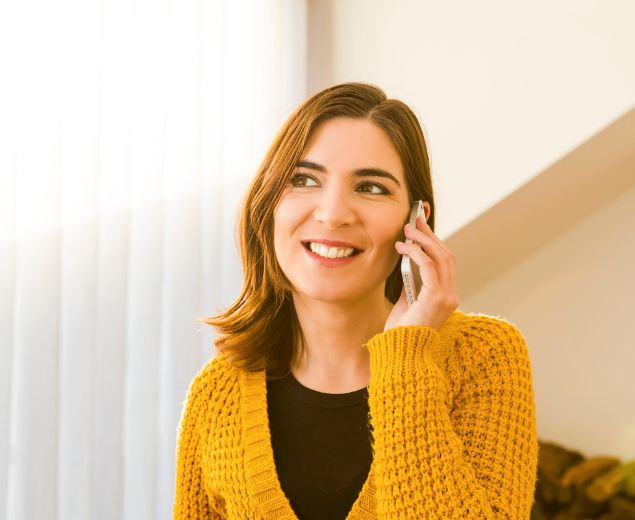 Free Annual Credit Report
When obtaining a loan at Scott Credit Union, your Credit Report will be used to determine the rates and terms of the loan you will receive. Typically, the higher the score on your Credit Report, the better the rate you will receive on the loan.
Monitor and manage your credit reports by requesting a free copy from each of the three credit reporting agencies through AnnualCreditReport.com:
All you need to do to take the first step toward your dreams is open a savings account with $5.00. That deposit is your membership share. By opening your savings with us, you become part owner of the credit union – and you can then enjoy all of the services we offer.
An account may be opened for one person (Individual Account) or for two or more people (Joint Account). Applicants must be a US citizen or a permanent resident alien with a valid social security number and the primary applicant must be 18 years of age or older.
Here are some items you should have handy when opening your new account, either in person or online through the SCU portal:
Your personal checkbook
Drivers License, State Identification Card or Military Identification
Social Security Number
With us, it's not about the money; it's about you and your dreams! We're with you every step of the way.
At Scott Credit Union, we believe in providing you with the tools you need to meet all of your dreams at any stage of life. Our goal is to help you be able to buy a car, purchase a home, attend college, save money for your future, and more.