Scott Credit Union:
With You, For All Your Personal Banking Needs
Establish your SCU login and discover the benefits and convenience of banking, your way, with a Scott Credit Union membership.
Scott Credit Union is a full-service financial cooperative with a focus on supporting its members and their families. From offering youth accounts to assisting families with home loans, SCU is here to help families achieve their financial goals. With a strong commitment to giving back to its members, SCU goes above and beyond to provide exceptional services and support.
Checking Accounts & Debit Cards
Your checking account is the center of your financial life. That's why Scott Credit Union accounts with no monthly fees are the perfect checking account solution, so you can save money while avoiding the bank fees.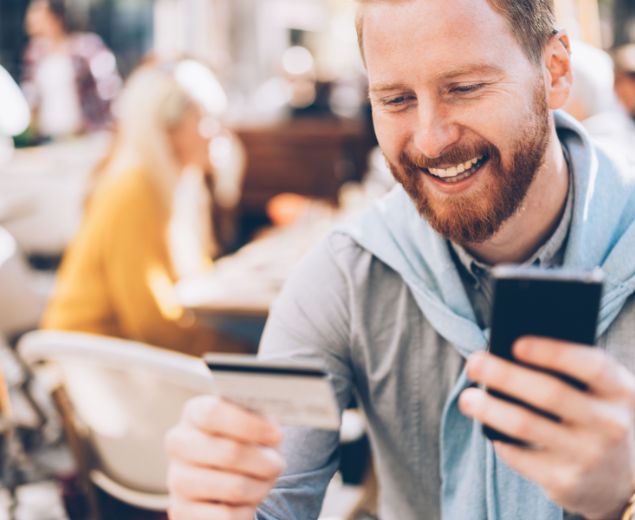 All SCU checking account options include no monthly service fees, no minimum balance and overdraft protection. Plus, your account can be easily managed anywhere and everywhere through SCU Online and SCU Mobile.
Don't want the hassle of writing checks? Scott Credit Union's Visa Debit Card allows you the convenience of making purchases without carrying your checkbook. Use it anywhere you see a Visa logo, including ATMs to get cash and access your account balance. Transactions at non-Scott Credit Union ATMs may incur fees and surcharges.
Take a look at the accounts we offer and choose the one that is right for you!
We work to take the stress out of buying a home or refinancing your existing loan, and we're with you every step of the way. Our Mortgage Loan Originators help simplify the home loan process so you can focus on what really matters.
*FHA and VA loans are not serviced in-house.
**100% financing for the lesser of purchase price or appraised value. Credit qualifications are required for each program.
The Scott Credit Union pre-approval process gives you quick access to all of our mortgage services and member benefits:
In-house underwriting and in-house servicing*
Fast turnaround and closing
Programs with up to 100%** financing
Fixed rate programs
Extensive mortgage lending experience
Serving the financial needs of our members for over 80 years
See the latest Scott Credit Union mortgage rates to learn why an SCU loan is competitive in the local mortgage lending market and get approved today.
Your savings account means more at Scott Credit Union. Every SCU member sets up a Scott Credit Union savings account with a minimum $5 deposit when they join.
Here's what you can expect from our no-fee account:
Earn more on your account balance
No monthly maintenance fees
No maximum balance
Easy access to your accounts through SCU Online and SCU Mobile
Low minimum balance of only $5.00
eStatements & eAlerts
From Youth Accounts to Classic Club and even Holiday Accounts and Certificates, we have savings options that will are just the right fit. Join today and open your Scott Credit Union share savings account by clicking the button below. Then, use the SCU savings calculator to start creating your personalized savings plan.
No matter where you are in your financial journey, Scott Credit Union has the perfect card for you. With low interest rates, no annual fee, low balance transfer fee, and the ability to earn rewards, you really can't go wrong with a credit card from Scott Credit Union. Plus, SCU offers online and mobile banking, Apple and Google Pay options, and even more ways to pay.
Plus, with
ScoreCard Rewards
you will earn points when you use your card. Choose from thousands of name-brand electronics, recreational merchandise, jewelry, home goods, appliances, workshop tools, travel options, games, and toys. And they are always adding something new!
Scott Credit Union has made community betterment a major priority. Our focus is to serve as the local credit union that gives back to our neighbors and communities, every day.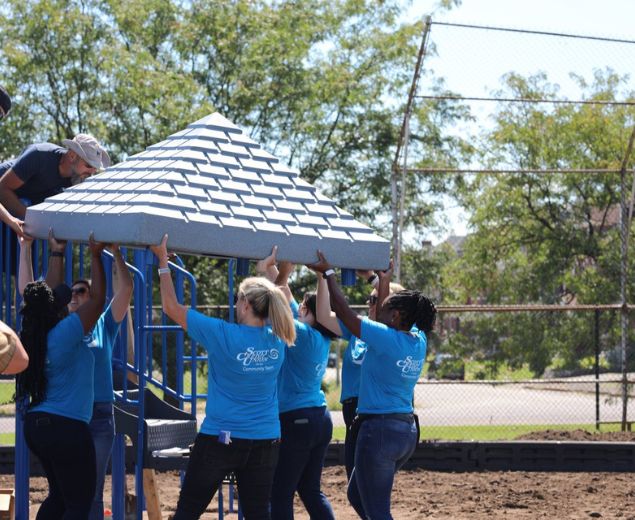 Scott Credit Union and the Scott Credit Union Community Foundation have contributed more than $3.9 million to support various community endeavors throughout the years, not counting volunteer hours. SCU employees and members remain committed to supporting our local community organizations throughout the counties we serve, including sponsoring a variety of community sports teams and scholastic organizations.
"We do not just speak the words, we put them into action"
Renee VanDyke – 2022 SCU Volunteer of the Year
With us, it's not about the money; it's about you and your dreams! We're with you every step of the way.
At Scott Credit Union, we believe in providing you with the tools you need to meet all of your dreams at any stage of life. Our goal is to help you be able to buy a car, purchase a home, attend college, save money for your future, and more.